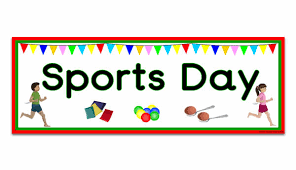 The sports activities will be on the Junior School field, and will take place for all year groups across the entire morning.
We are grateful to parents for their cooperation to ensure that the event runs smoothly, and to our Junior School colleagues for the use of their field. The arrangements for the day will be as follows:
Children will need to be in school at the usual time and have PE kits and sun hats with them and sun cream applied.
The activities will start at 9.30 am on the Junior School field.
Parents are invited to sit on the Junior School grass slope looking down to the races.
We ask parents not to stand at the point where the longer races finish. This is for safety reasons, and also ensures that staff can see clearly the position of race finishers.
We also ask that parents do not leave any litter, and supervise younger children at all times. In particular, younger children will not be able to play on the climbing frame or slide on the school field, as we don't have permission to use these.
Parents will be welcome to come down to our school office if they wish to use our toilets. Please do not try to access the Junior School building to use their facilities.
We ask parents to consider our neighbours by parking sensibly and safely.