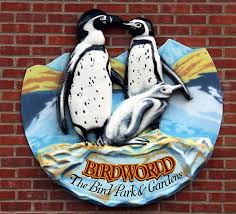 The Year 1 teachers have arranged a trip to Birdworld on Tuesday 25th June to support the Science work this term. The children will take part in lots of activities which fits in well with the topic of 'Animal Magic'. We will visit the Underwater World, see the penguins being fed and will have the opportunity to enjoy a 'Spot the Difference' show with live animals in the Heron Theatre.
We plan to leave school at 9.15 and return by 3.00. All the children will need to wear their school uniform t-shirts and sweatshirts, and also trousers or jeans to protect their legs on the play equipment. Even if the weather is warm, everyone will need a lightweight jacket or coat and must wear watertight, sensible shoes or trainers.
As all children are entitled to a universal free school meal, the school kitchen will provide a snack pack for everyone who would like one. Class teachers will assist the children to choose their snack pack in school, and a vegetarian option will be available. Please indicate on the permission slip whether you would like your child to have a snack pack on the day. All children will need to bring a backpack to carry their own lunch and will need to bring a bottle of water to drink.
We would normally request a voluntary contribution from you to help cover the travel and entry costs for the trip. However, this year the Friends of St. Michael's PTA have very generously offered to pay for one trip for each year group, and we are very grateful for their support. As a result, this trip will be free for all children.
Please sign all sections on the permission slip and return it school by Friday 7th June.