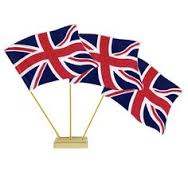 We hope to see many of our families in Aldershot town centre for the parade which starts at 11.00 am.
Nearer the time, we will be sending out letters asking if children would like to take part in the parade and we'll be looking for parent helpers too.
Those children who wish to take part will receive a letter from Mrs Mathias explaining the details, but we'll be pleased to see other families coming along to support us along the way.